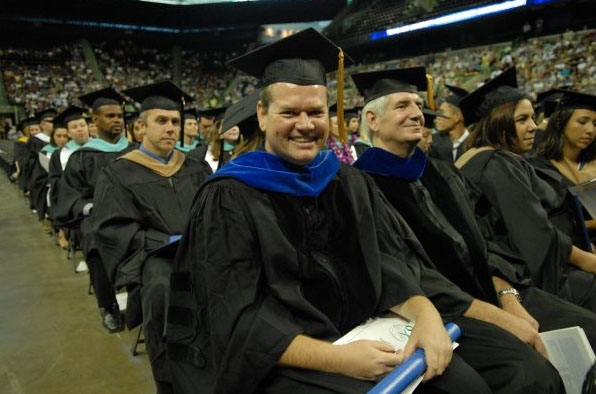 If you happen to hear the sound of wild applause coming from the direction of London, that'd be me, giving the newly minted PhD, one
Dr. Peter Etnoyer
, friend, Beagle Project supporter and blogpeep, a standing ovation.
Peter just finished his doctorate at
Harte Research Institute
, which he said was his 'best job ever'. Peter's skipping straight over the post-doc (wow!) and starting a 'real job' next month with JHT, Inc. working 'in support a deep-sea coral research program at
NOAA's Center for
Coastal
Environmental Health and Biomolecular Research
in Charleston, SC'. The job apparently includes advising on a deep-sea aquarium, which will be a good outlet for Peter's talent for public engagement, since blogging is apparently 'not compatible' with his new gig.
Best of luck in your new job, Peter! You do good by the oceans, and for that we thank you.